Ennismore Gardens House

A Victorian house facing an enclosed garden. Interiors were dark and heavy. A process of removal of decorations. Light screen and plants.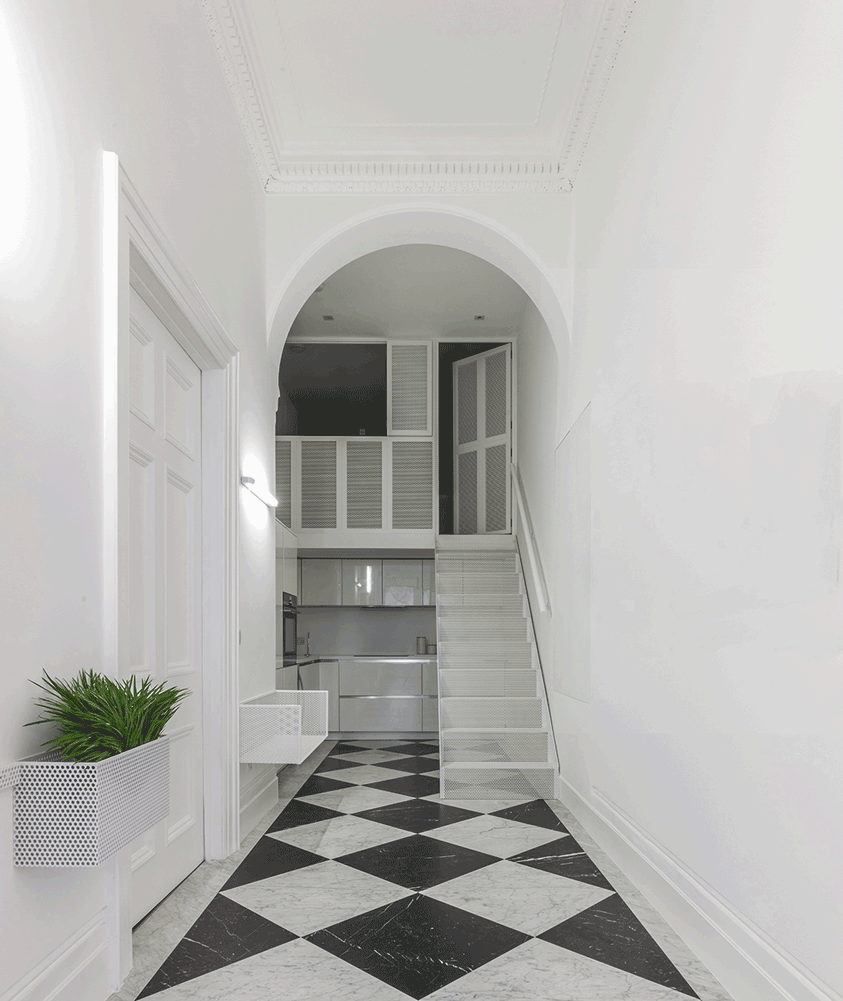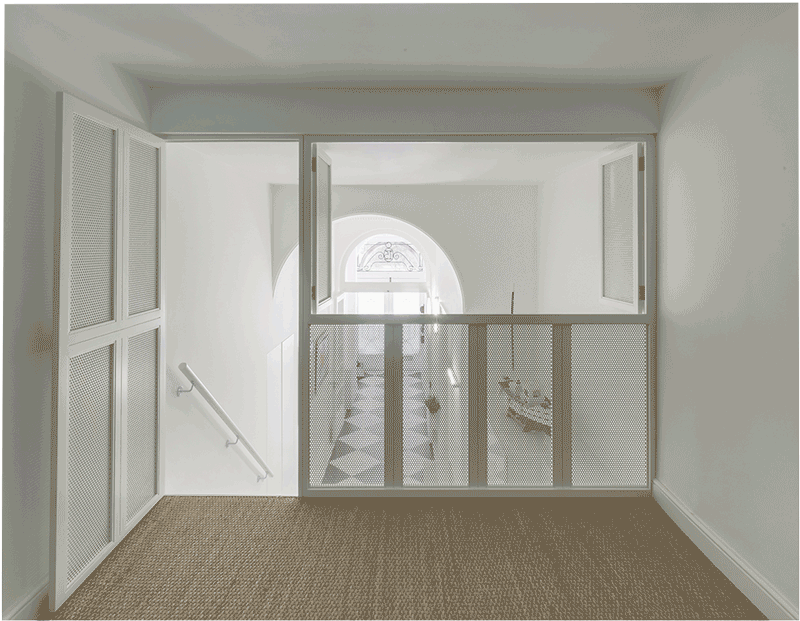 The Wardian case was an early type of sealed protective container for plants. It found great use in the 19th century in protecting foreign plants imported to Europe from overseas and was invented by Dr. Nathaniel Bagshaw Ward of London, in 1829.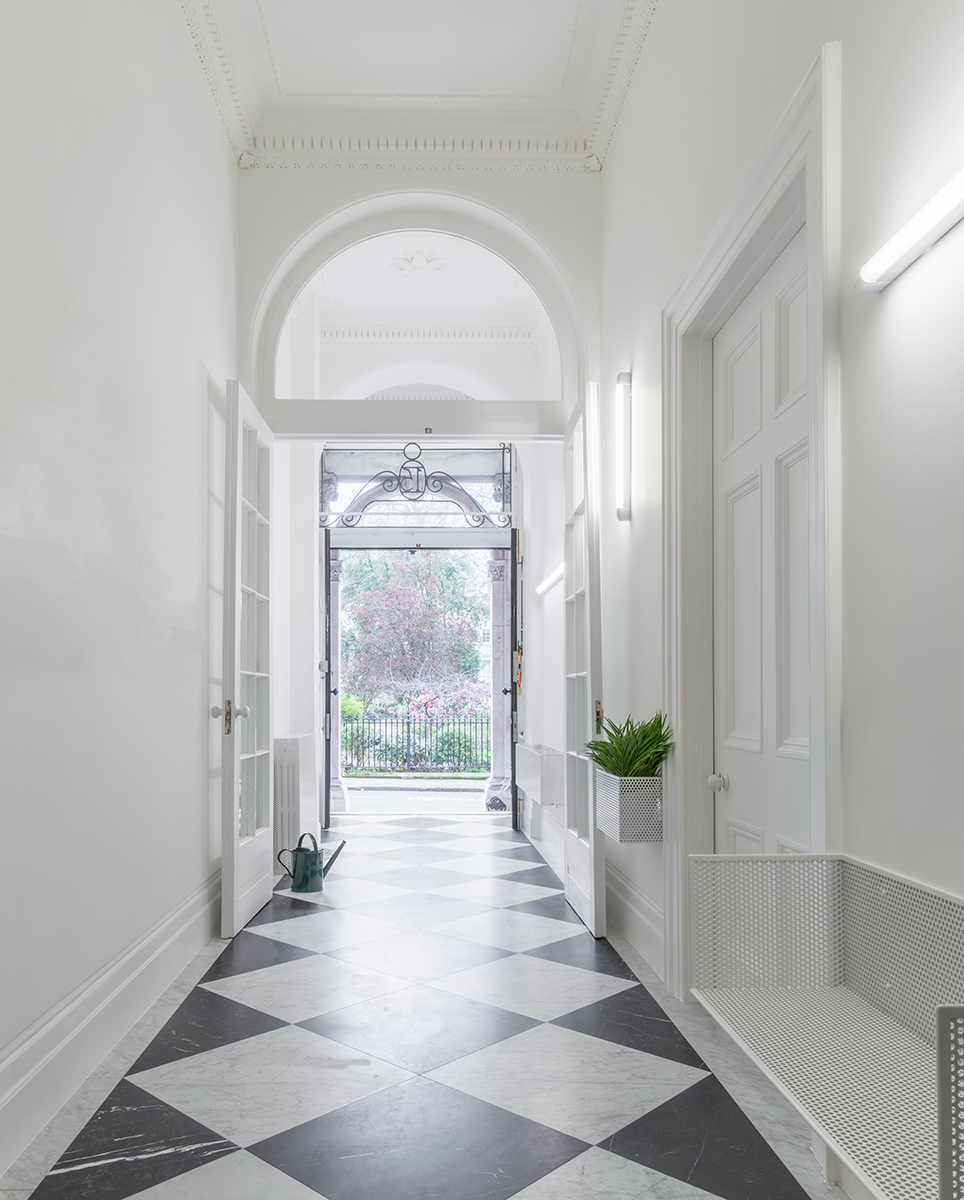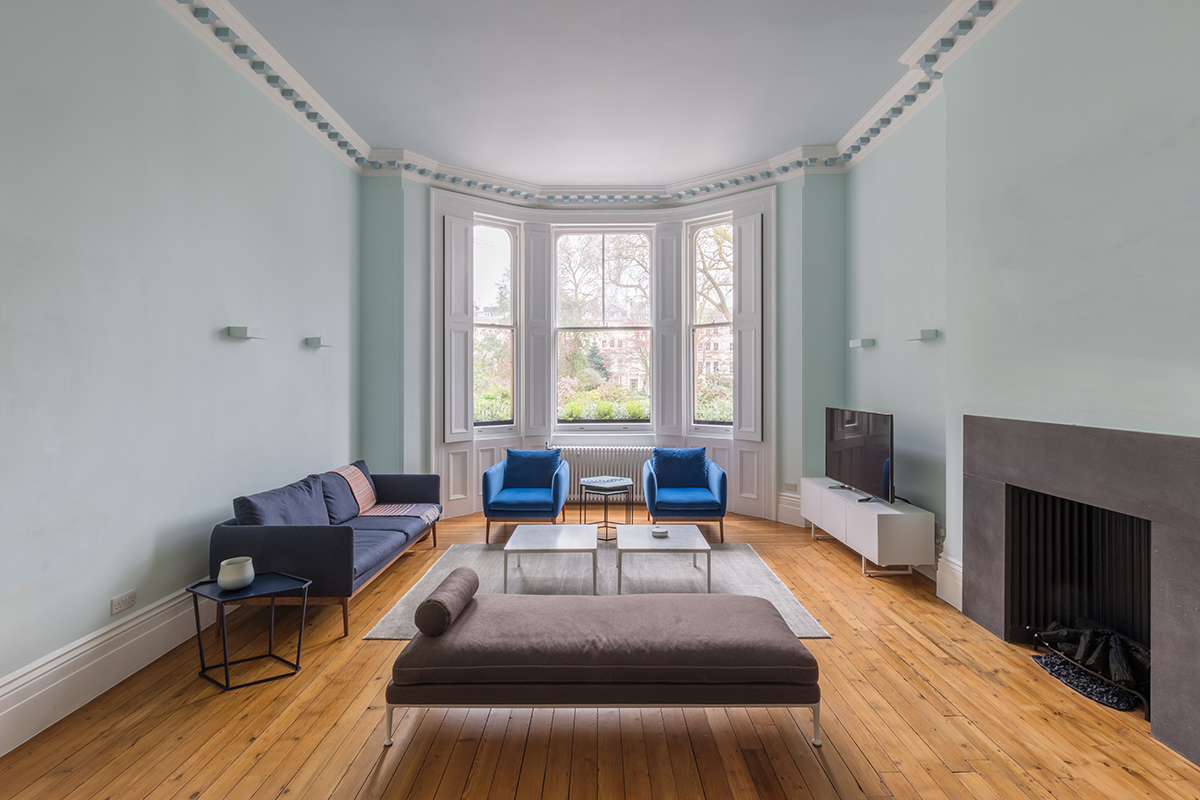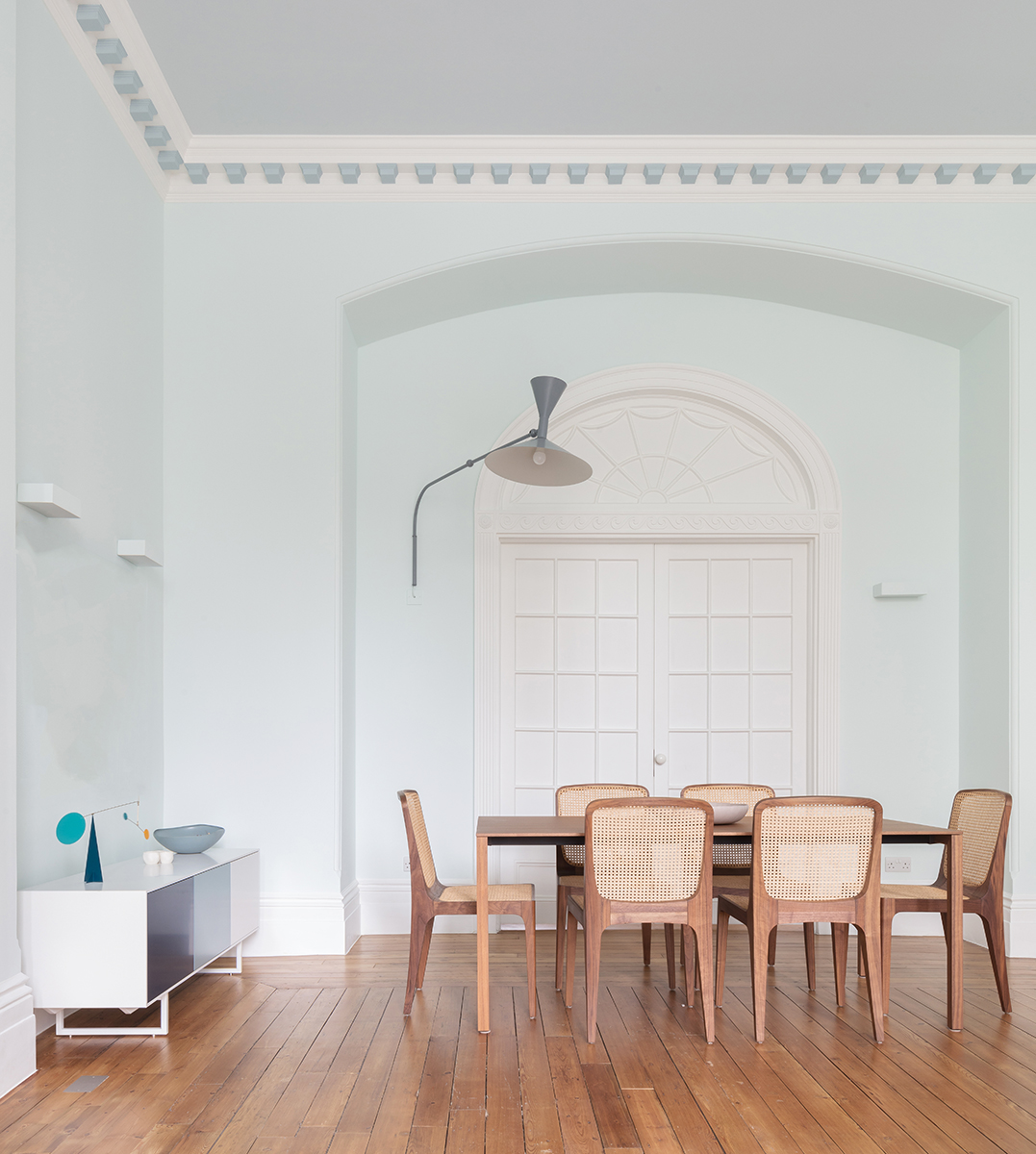 To create a visual continuity with the gardens outside, a "phytothèque" or plant wall was conceived: a series of geometric volumes interlocked. They function as planters, display for art, shelves and seating, inspired by Wardian cases.
A gradual transition from the garden (plants) to the domestic (objects) is achieved in this sequence.
Color brings into focus historic details.
Scope
Interior renovation
Completion
2016
Location
Knightsbridge, London, England
Photography
Nicholas Worley