Three Guesthouses
---
Three existing and partially completed buildings were left unfinished in their concrete frame for years. Local building regulations did not allow for any alterations in their volume; surface and texture is where the architectural intervention operates.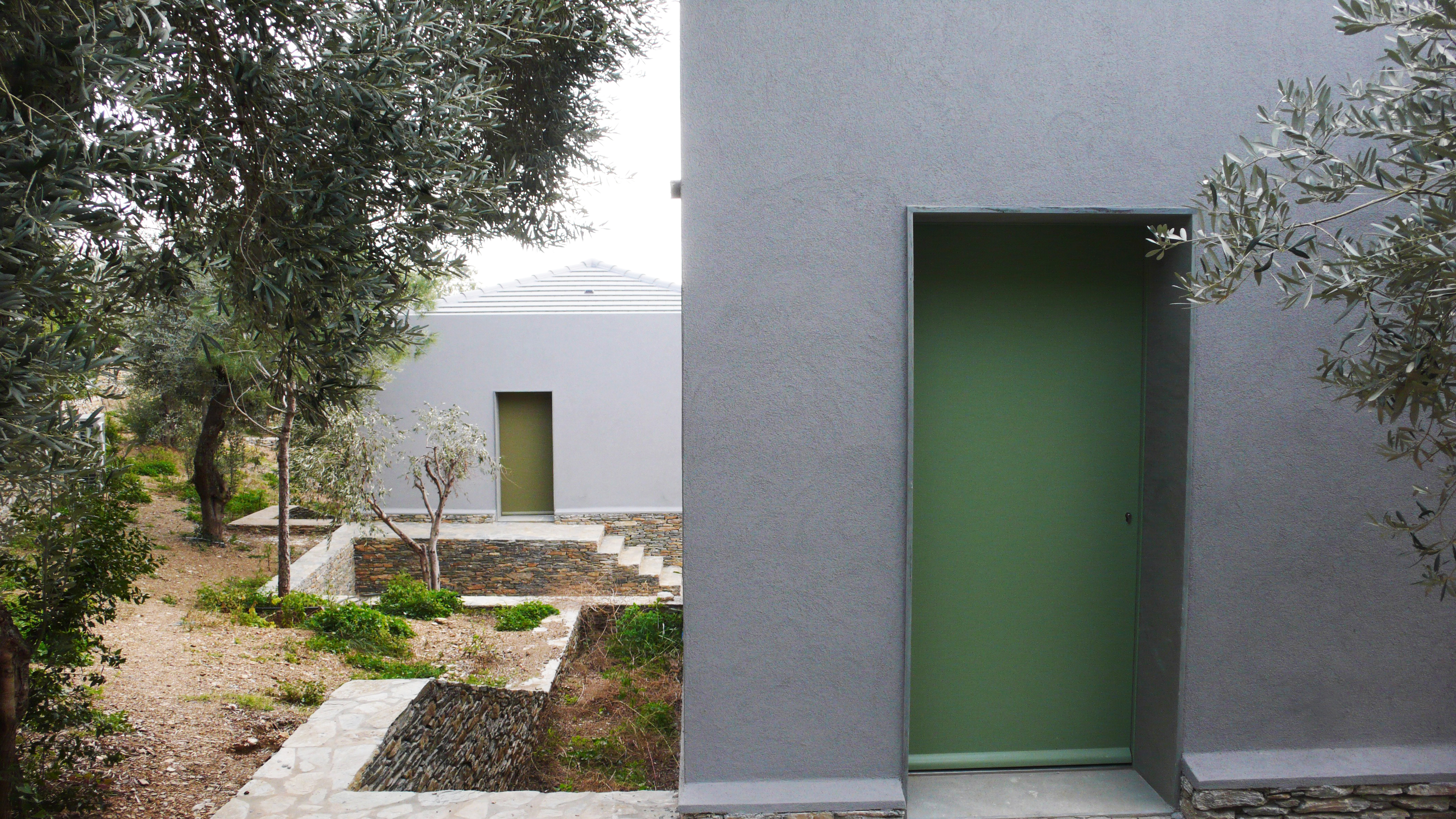 A subtle/playful differentiation is made between the three buildings through the use of materials and colors. Ground floors are clad in local field stone similar to the dry stack stone walls in the surrounding landscape.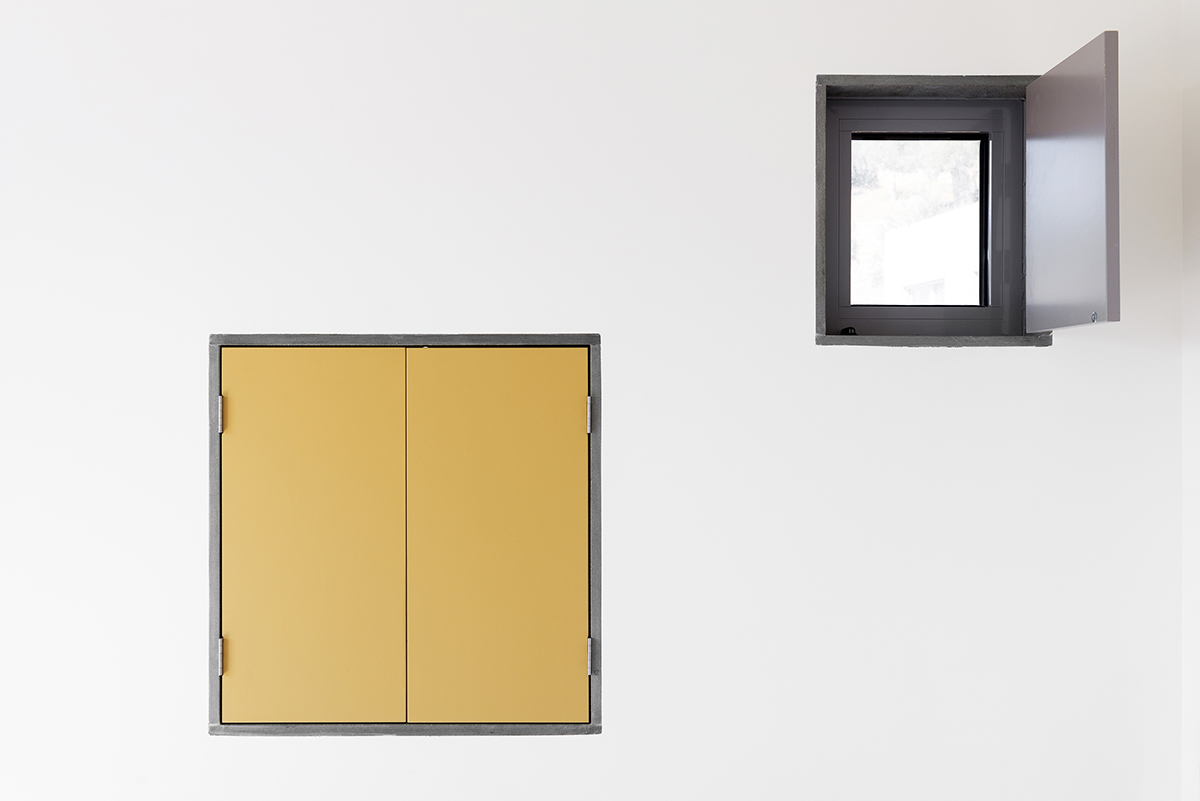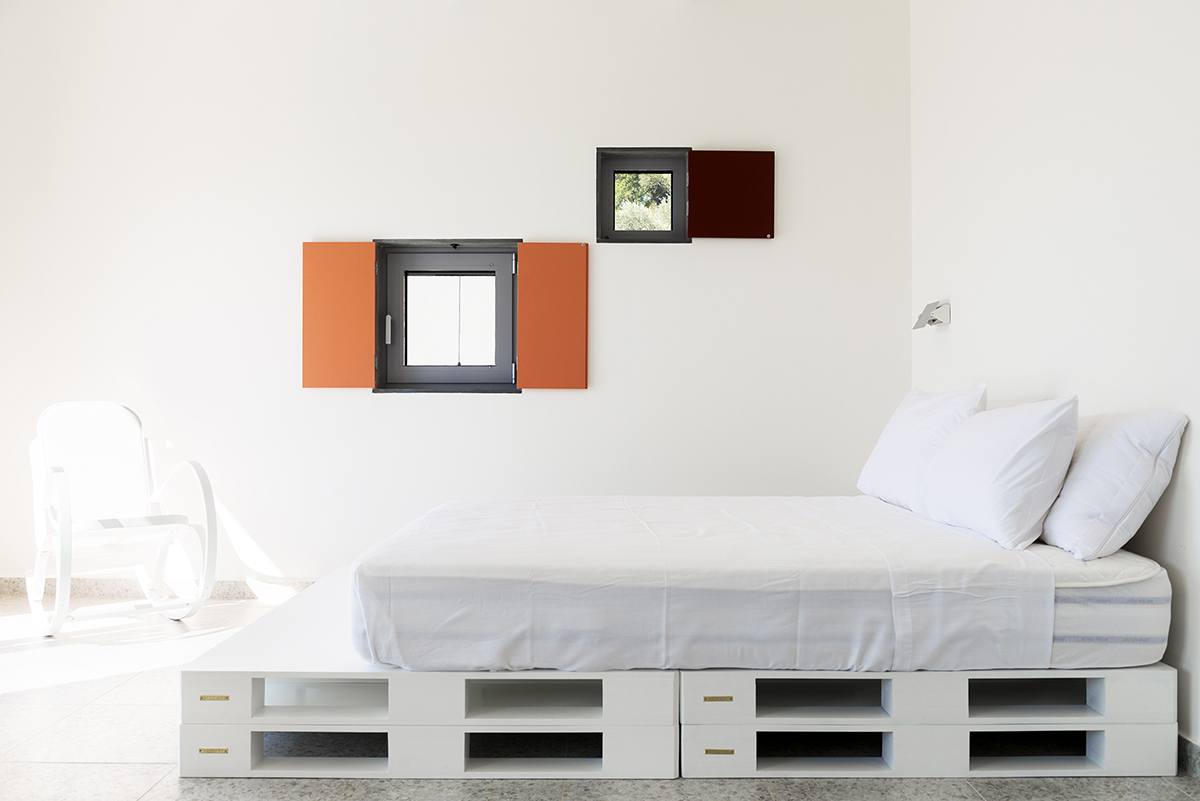 The façade of the upper parts has been insulated and painted. Each façade has a slightly different hue responding to its orientation. New window openings have been cut and framed in grey marble.
Wooden shutters shield the rooms from the sun. In closed state they form a geometric paintings on the walls. Low cost and durable finishes were selected to withstand heavy use, paired with custom details and furniture.


Scope
Exterior Conversion, Interior Design, Landscape
Completion
2016
Location
Sporades, Greece
Photography