Three Guesthouses
---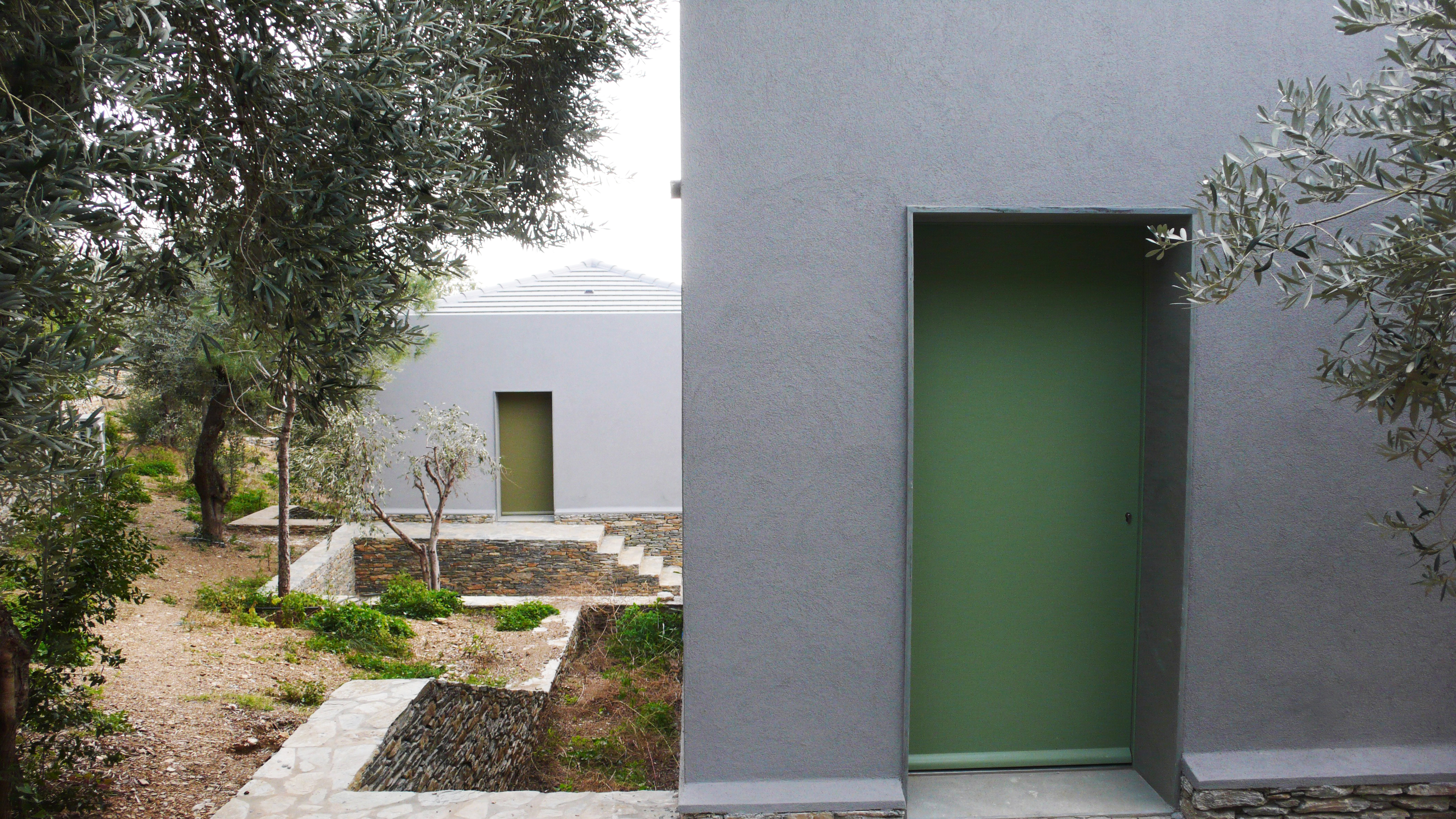 Three existing and partially completed buildings were left in masonry units and concrete frame stage for years. Local building regulations did not allow for any alterations in their volume, therefore surface and texture became the architectural intervention. Programmatic requirements called for their conversion as guesthouses with a shared kitchen/breakfast room and wine cava. The design concept was to create a subtle/playful differentiation between the three buildings; this was achieved with the use of different materials and colors.



The façade of all ground floors is clad in local field stone similar to the dry stack stone walls in the surrounding landscape. The aim was to merge half of the building's volume with the site.

The façade of the upper parts has been insulated and painted. Each façade has a slightly different hue responding to its orientation. Warmer in the north, cooler in east and west. New window openings have been cut and framed in grey marble. New exterior stairs, eliminated the need for interior stairs and added more space in the rooms. By completely gutting the existing interiors in the the intervention made way for five new bedrooms, each with their own bathroom, a kitchen to entertain guests, outdoor and indoor dining areas, a gym and private balconies.




Wooden shutters shield the rooms from the sun. In closed state they form a geometric paintings on the walls. Different floor finishes differentiate the interiors. Low cost and durable finishes were selected to withstand heavy use, paired with custom details and furniture.


Scope: Exterior Conversion, Interior Design, Landscape
Status: Completed
Year: 2016
Location: Sporades, Greece
Photography: Yiorgis Yerolymbos